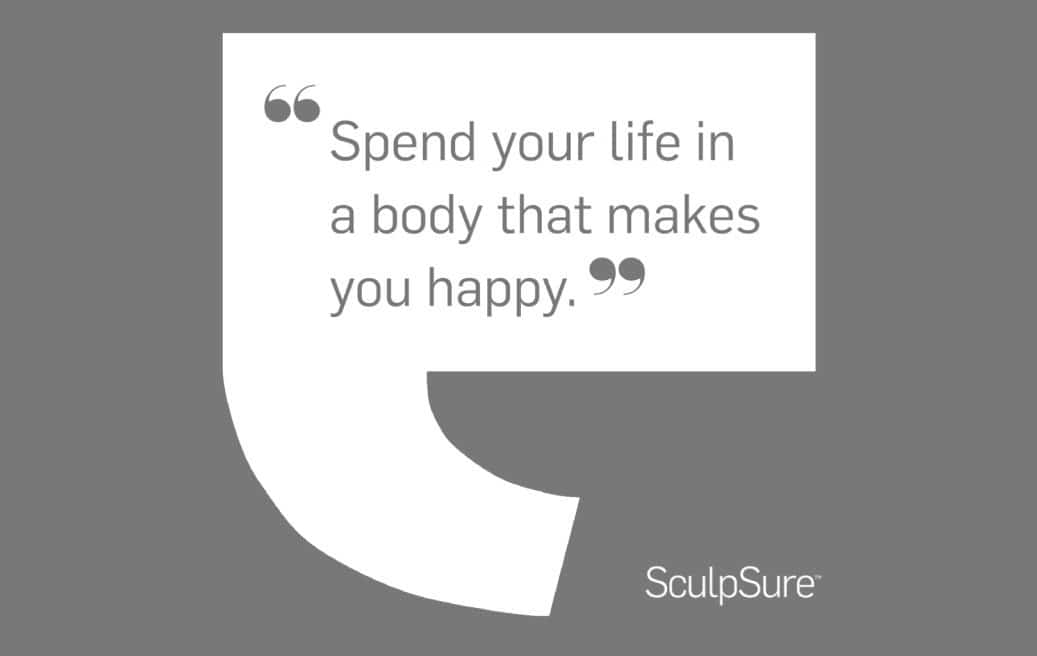 Detox & Sculpsure™ – Better Together
Watching what you eat and not seeing the numbers on the scale going down? Not enough time to devote hours at the gym? Losing those stubborn pounds can seem impossible…but you don't have to torture yourself. Give your body a 1-2-3 Punch with SculpSure and detoxing.
Destroy the fat and keep the fat melting off your body for 12 weeks. Here's how.
First Punch – Detox your Body
You've been advised that to lose weight, you just eat less and exercise more. But it's not that simple and if you haven't lost weight, it's not your fault. You have been misled. Do this instead. First, start a 10-14 day cleansing program to boost your metabolism, stimulate weight loss and boost energy. Consider these fast and easy detox solutions: Cleanse Away™ supplements, Infrared Sauna weight loss or detox settings, Press Away Therapy™, Lipo-Contour™ Body Wrap and Vibe-Away Therapy™. It is possible to lose 5-7 pounds simply by detoxing. A great start to weight loss!
Second Punch – Kill Fat Cells with Sculpsure™
After starting your detox, kickstart your body sculpting with a 25-minute Sculpsure™ treatment to permanently rid up to 24% of the fat in your problem areas. The Sculpsure™ treatment destroys fat cells in just one treatment. Sculpsure™ is fast and easy. It's a non-surgical, comfortable treatment that requires zero downtime. The Sculpsure™ treatment kills the fat cells and your body must eliminate them via your lymphatic system. This natural detox process takes 6-12 weeks and can produce an extra burden on your body. Continue your detox regimen to assist your body and enhance your results!
Third Punch – Detox your Body & Shed the Pounds Away
Either of these fat-melting treatments (Detox & Sculpsure™) get you fast and easy results. But together, they're a fat-destroying duo! You'll get the most results with the least amount of work, time and hassle.
Want more?! Consider accelerating your results even faster with the Shed Away™ program, an easy-to-follow and easy-to-stick-to diet program to melt the pounds away.
Get the body you want now. Contact the body shaping experts at Sculpt Away in San Antonio at 210-227-3051. www.SculptAway.com Fast and Easy Body Sculpting