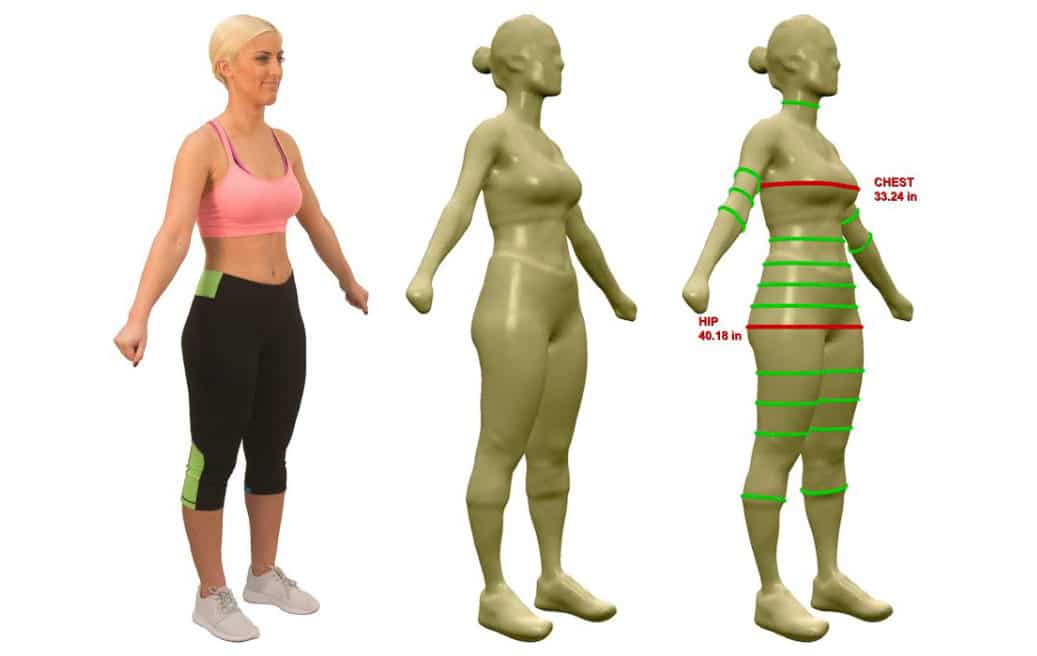 The Sculpt Away Body Sculpt 3D™ Body Scanner
"My Motivation Machine"
I felt stricken with panic at the thought of having my body analyzed by Sculpt Away's Body Sculpt 3D™ body scanner.  After all, I can sort of cover my flaws with my clothes.  I know I need to lose some weight.  I know
I should build muscle mass.  And I really need to do something to trim my problem areas.  But do I dare face the truth?  Let me explain how I got here.
It started one typical morning as I was trying to cover my abs with clothes and I made the decision to change my body.  I found the perfect solution in the Sculpsure™ 25-minute fat destruction treatment.  I could lose inches of fat in my abs; this would motivate me to diet and lose some weight.  And yes, I promised myself that I would work out too.
The day of my Sculpsure™ treatment, I understood I needed to record a starting point to know how many inches and pounds I lose from the treatment.  After all, a picture is worth a thousand words and a 3D image is priceless.
My Body Sculpt 3D™ Experience  
During the scan, I stood on a small turntable for 30 seconds.  The platform slowly took a 360 degree rotation.  While the turntable rotated, razor sharp high resolution infrared images captured millions of data points.  It was super easy, fast and touch free.
Measurements: Tape Measure vs 3D
The Sculpt Away Body Sculpt 3D™ Body Scanner automatically finds detailed landmarks on the body.  This revolutionary technology captures and measures circumferences, volumes and surface areas.  The precise measurements will be at the exact point (over 500 points available) on the body every time.  In fact, these measurements are 76% more accurate than using a tape measure.  You can track your results with precision.
Track Fat Loss
Scales can lie.  Even when not losing weight, you can be losing fat.  This is important to me because I want to lose fat, but I want to build muscle – which can add pounds.  The multiple reports from the Sculpt Away Body Sculpt 3D™ Body Scanner tell me how much fat I am losing and how much muscle I am building, i.e. my body composition.
Motivation Machine
There is no sugar coating a 3D body scan.  But I have found this very motivating.  I easily track my progress.  I validate the results from my Sculpsure™ treatment.  And I enjoy watching the evolution of my ever-improving body.  The Sculpt Away Body Sculpt 3D™ Body Scanner has truly been my "Motivation Machine."
Contact the body shaping experts at Sculpt Away in San Antonio at 210-227-3051 or www.SculptAway.com for more information.