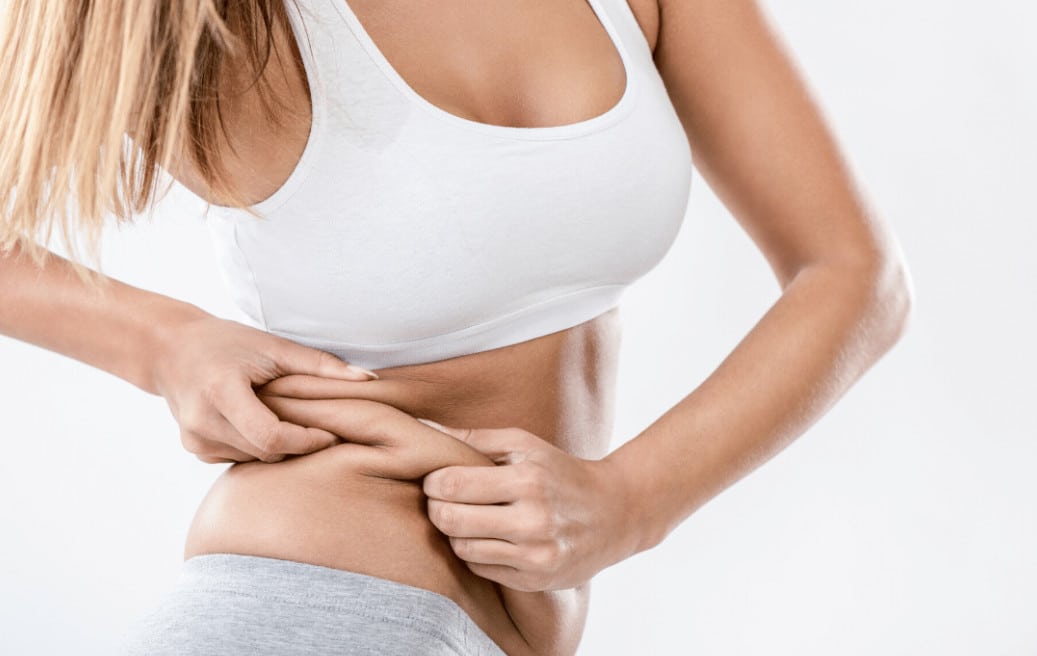 Is it Loose Skin or Fat? Treatments that help in San Antonio, Texas
This is the first question we must answer.  
Is your concern actually loose skin or is it stubborn fat that's not responding to diet and exercise?
Pinch Test
Try the pinch test.  Simply pinch the area of your concern.  If there's more than a few millimeters of skin between your fingers, you most likely have some fat to lose.  This doesn't mean you don't have loose skin too. It means that until you reduce the fat underlying the skin, the skin on top may not tighten to your satisfaction.    
Stubborn Fat
Weight gain produces excess fat.  Excess fat can be reduced by dieting, but stubborn fat deposits take longer to shrink than others.  Experts have recognized that some fat deposits will not respond to diet and exercise and may never go away without intervention with medical technology.  We refer to this type of fat as 'stubborn fat.'
Loose Skin
The most common causes of loose skin are weight loss, pregnancy and aging.  Though certain lifestyle changes, such as exercise, weight loss, professional grade products and increased muscle mass can improve the appearance of loose skin, medical technology is most often necessary to 'tighten' the skin.   
Treatments for Loose Skin and/or Stubborn Fat
SculpSure for Stubborn Fat
SculpSure, the most advanced medical fat loss technology available, destroys up to 24% of the fat in your treatment area in just one 25-minute treatment.  The fat loss is permanent because the fat cells die and leave your body. Your body will not make new fat cells to replace them.  
SculpSure utilizes a proprietary heat-based laser to target fat cells.  Our patients have observed their skin 'tighten' in conjunction with the fat reduction with the procedure.  
RadioFrequency Technology for Loose Skin
RadioFrequency technology has been utilized for many years.  The procedure heats the skin to produce collagen and elastin remodeling.  As the new skin cells are produced and the old cells die, your skin becomes firmer, tighter and smoother.  The changes occur over time.  
Depending on your condition, expect a series of 3 – 10 treatments.     
First Step to Solutions 
Still not sure?  We invite you to come in for a Free Consultation with our team and one of our physicians.  We'll evaluate your concerns and provide you with solutions.   
Are you interested in learning more about loose skin or fat?  
Contact the body shaping experts at Sculpt Away in San Antonio at 210-227-3051 or visit www.SculptAway.com.